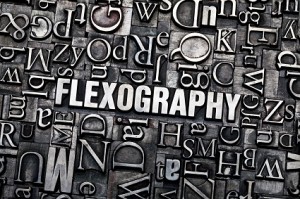 Are you taking full advantage of the packaging options available to you? Flexographic printing, an updated form of letterpress that makes it possible to print virtually any design on virtually any surface, gives suppliers far more options than they had in the past.
In fact, many suppliers may not be aware of the full extent of the options available to them. Check out the Paperboard Packaging Council's 2014 award winners to get a sense of the possibilities for creative packaging.
It's not just about looking pretty, Menasha Packaging, winner not only of two Paperboard Packaging Council Excellence Awards but also of 12 Design of the Times (DOT) Awards at the 2014 Shopper Marketing Expo, points out that packaging affects the consumer's path to purchase.
Color, shape, and graphics are central to branding, of course, but the ability to extend packaging beyond merely putting designs on a box opens up potential in shopper marketing.
Menasha's award-winning sunscreen packaging, for instance,uses a transparent packaging substance which gives consumers more ability to see the product while it's still in the package. Not only does this entice shoppers to put the package in their baskets, it also reduces the temptation to open packages on the shelf, reducing loss and waste.
One shopper marketing expert famously said,"Shopper marketing is complex enough without adding [packaging] to the mix," but packaging is in many cases the last marketing opportunity suppliers can absolutely count on — a given shopper may not have seen your TV ad, visited your website, or caught your print ad, but once they see your package, you still have a chance to encourage them to buy.
Your packaging is also under your control. You might plan a display, design a planogram, or envision a special boutique set up, but your boxes might actually end up piled on a shelf or in a gondola, filed with only the sides showing, or dumped into a bin. It's one last opportunity to get your message across and your product into the shopper's basket.
Menasha gives companies the option of actually having one of their experts on-site to assist with the process from design to implementation, and often that includes opening their eyes to the possibilities of packaging with current technology.
They've recently bought an additional flexographic press to keep up with the demand, so it appears that suppliers are beginning to get the idea.