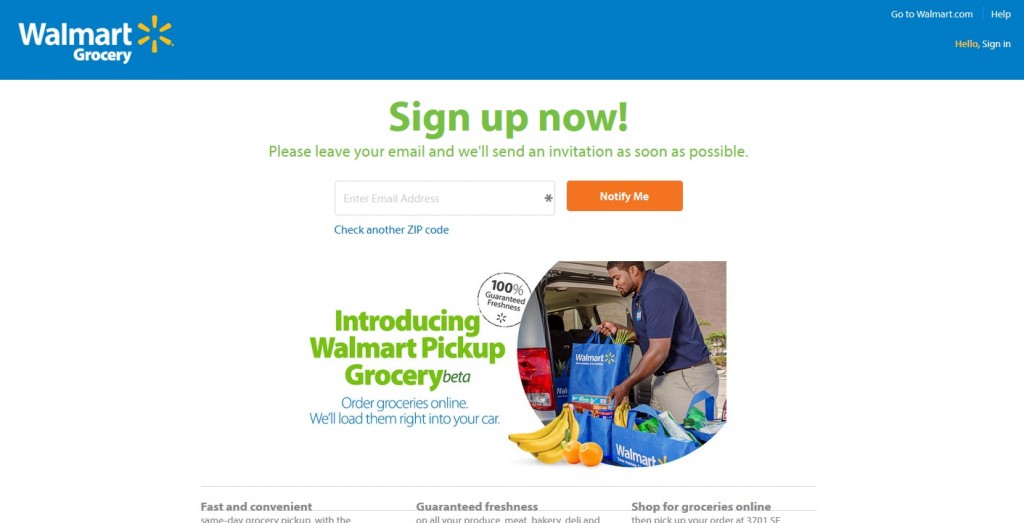 Brick and mortar stores have faced challenges from online competitors — and are increasingly responding by accepting the new omnichannel reality and offering online options of their own.
The strongest holdout category is grocery, and especially fresh grocery. More than half of U.S. consumers report that they buy some groceries online, but only about 4% buy fresh foods online.
Most dry goods and household products can be acquired online easily; both Amazon and Target allow customers to set up automatic delivery subscriptions, though Walmart tried and discontinued this service. Walmart.com offers plenty of groceries, though, and the weekend family grocery trip is becoming less popular every year. Stocking up can easily be done online and physical grocery store visits often consist of a quick stop off for milk, meat, bread, and fresh produce on the way home from work.
Will fresh and frozen foods continue to be the exclusive realm of brick and mortar stores? Some forecasters anticipate that online fresh grocery shopping will increase from the current 4% to 16% or better in the next few years, but there are still some logistical issues to overcome.
A number of services now deliver fresh produce and frozen foods — but usually just one or the other. The challenge is not in getting carrots and turnips to consumers, but in getting a bag of groceries containing items that need different temperatures and storage conditions to make it through a day of deliveries. Meat, milk, bread, ice cream, bananas, and butter need a wide range of different ambient temperatures.
There's also a cost issue. Grocery delivery works well in the UK where homes are much closer together; in the U.S., and especially while consumers get used to the idea, home delivery can mean a lot of driving for few customers.
Walmart's solution is Walmart Pickup Grocery, which began testing on September 29th. Most visitors see the screen shown above, informing them that the service is not available in their area, but the lucky few can order their groceries online and pick them up at their local store — very nearly as convenient as the grocer's delivery van of yore. Customers pull up to a kiosk and associates bring the groceries out to them, which can be a big improvement over physical grocery shopping for people with babies or dogs in the car, as well as a significant time savings.
Observers suggest that there are some issues to consider:
Word is that Retail Link isn't entirely accurate on these sales.
Additional space and associates' time is required, which will either shave profits or increase prices.
Customers won't have the opportunity to make impulse buys on the path through checkout, possibly reducing basket size.
Customers may also be dissatisfied with the specific piece of produce or package of meat chosen by the associates.
Keep up with Walmart news and its implications for suppliers by subscribing to our newsletter.