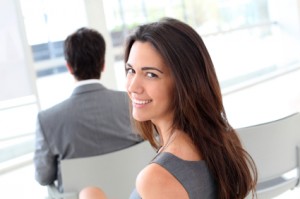 Bringing new people onto the team can be a real source of frustration, however welcome they are and however needed. It takes time to recruit and hire, and then it takes more time to train and acculturate them.
There's always time between when you hire someone and when they begin to give your company a return on your investment.
You can streamline the process of making new hires valuable with help from 8th & Walton. Our Basic Training classes bring your new people along more quickly than in-house training can, without pulling your experts away from their mission-critical tasks.
In fact, your rookies might come back to you with additional skills your veterans don't have.
First, consider our three-day Rookie Orientation. We start with a tour of Store 101 that introduces the path products take from the truck to the register. We show your rookies how to assess their shelf space and the tell-tale signs they need to look for.
We share the history and culture of Walmart and Sam's Club — and how they affect suppliers right now. We explain who all the players on the buying team are and how Walmart measures supplier performance.
We also introduce Retail Link, provide an overview of the supply chain, and much more. Our Walmart veterans provide expert knowledge and insights that let your new hires hit the ground running.
Not quite what you need? Choose among these helpful courses, or contact us to discuss custom training.